If I had the spare money, the NieR: Automata: Black Box Edition is what I would have bought. But, after an expensive month moving into a new apartment, at $190 it was a bit out of my price range right now. Plus….it's sold out anyway, leaving my and your only choices a third-party reseller currently selling them for a fast $650 on one of the online auction sites. Yikes!
Which is why I was on this GameSpot NieR: Automata: Black Box Edition unboxing video as soon as it came out this morning, as I have been dying to see what the Black Box edition includes and what it looks like.
It includes a SteelBook cover of the game (soooooo pretty!), a large hardback NieR: Automata art book, a gorgeous YoRHa No. 2 Model B figurine, (man, I really want that on my game shelf), the original soundtrack to the game and the black collector's box all this stuff comes in. You also get a bunch of extra DLC, including a variety of skins plus a machine mask accessory.
Nice, eh?
Watch the NieR: Automata: Black Box Edition unboxing below. Yep, I'm pissed I'm not worth a million dollars, and can't buy every special edition of every game I want to play. How about you?
Remember, though, the regular edition of the game is now available to buy on all major gaming sites, so all is not lost. Because this thing looks awesome.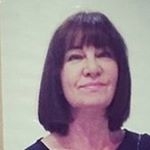 Latest posts by Michelle Topham
(see all)