Could someone please tell me why the BBC seems to like to keep its viewers in the dark when it comes to when new TV shows will air?
Case in point, they just released the new trailer for the upcoming Series 4 of 'Ripper Street' coming out on BBC Two, but nowhere on the trailer, or anywhere else, do they bother to say when the darn thing will start airing.
Advertising
Honestly, I don't understand it.
As for the Series 4 'Ripper Street' trailer, yes, the new series looks fabulous and, yes, I can't wait to see it. But can I just say it pisses me off beyond belief that I have to spend so much time searching to try to figure out when the bloody thing will air.
Get a clue, BBC. Join the 21st Century. Your secrecy isn't 'mysterious' or 'enticing', it's annoying.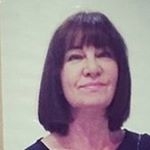 Latest posts by Michelle Topham
(see all)