BBC One has just released the 'Sherlock' Season 4 teaser trailer so you can have a first look at what we're likely to get in the upcoming new season. Pure drama, as the BBC calls it.
"Something's coming", says the opening voiceover of the trailer. "Maybe it's Moriarty. Maybe it's not".
Whatever or whoever it is, we, of course, will not find out until 'Sherlock' season 4 airs sometime in 2017. So don't fixate on the trailer too much. You have a long time to wait.
The 90-second 'Sherlock' season 4 teaser trailer gives us a peek at the always fabulous Benedict Cumberbatch (Sherlock Holmes), Martin Freeman (Dr. John Watson) Mark Gatiss (Mycroft Holmes) Amanda Abbington (Mary Morstan) and Andrew Scott (Moriarty). And looks suitably sinister and creepy.
Watch it below.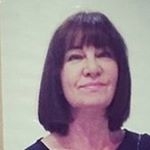 Latest posts by Michelle Topham
(see all)