The upcoming post-apocalyptic RPG Shin Megami Tensei V got a new trailer today. This time revealing the game's English voice cast.
That cast includes the following voice actors:
Jeannie Tirado who will play Tao Isonokami, Mark Whitten who is voicing Yuzuru Atsuta, Ashlyn Madden as Miyazu Atsuta, Stuart Allan who voices Ichiro Dazai, Sean Crisden as Japanese Prime Minister Haya Koshimizu, Cissy Jones as Archangel Abdiel, Ben Lepley as Shohei Yakumo, Laura Post who voices Mother Goddess Nuwa, and Daman Mills as Aogami.
In the just two-minute Shin Megami Tensei V English voice cast trailer, it already sounds like every actor has been cast in roles that suit them, as their voices sound perfect for their roles.
For those who don't like English dubbed games and prefer the Japanese soundtrack with subtitles, developer Atlus has also just confirmed both options will be available in the game.
The plot of Shin Megami Tensei V goes something like this:
When a grisly murder scene in modern-day Tokyo blocks our protagonist's walk home, an unplanned detour leaves him buried and unconscious. He awakens in a new Tokyo, a wasteland ravaged by apocalypse now called Da'at… but before bloodthirsty demons can claim his life, a savior emerges, and they unite to become a mighty being neither human nor demon: a Nahobino.

With newfound power, the protagonist ventures through Da'at, an enigmatic realm filled with mythical deities and demonic tyrants in constant conflict for survival. Searching for answers, the protagonist must forge his own path in a battle between light and dark to dictate the fate of the world.
Watch the Shin Megami Tensei V English voice cast trailer below, and you will also see the graphics are beautiful, and the game looks as cool as hell.
Shin Megami Tensei V launches for Nintendo Switch on November 12. You can pre-order it now and, if you grab it from retailers, you will also get a limited edition steelbook.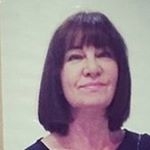 Latest posts by Michelle Topham
(see all)