Tracy Ullman, the fabulous British comedian and actress, has a new sketch show airing on BBC One, and it's a huge deal. Because it's the first show Ullman has done for the BBC in literally decades. Since the mid-1980s in fact. And, for those of us who grew up watching the hilarious Tracy, this could not be a better Christmas gift.
BBC One's The Tracey Ullman Show is going to be a six-part show featuring characters Ullman has created over her last three decades in the United States. Characters like German Chancellor Angela Merkel.
As for her return to the Beeb? Ullman told The Hollywood Reporter that much of that was now to do with having female executives at the BBC, instead of it being the male-dominated world it was 30 years ago.
"I don't know why they thought of me, what made them remember, but we sat down and just hit it off. Just to be in a room with two women at the BBC talking comedy. When I started at the BBC, it was five men in bow ties talking about the war. It was so male dominated then."
As for when The Tracy Ullman Show airs on BBC One? Your guess is as good as mine as, for some bizarre reason, the BBC likes to keep a secret about when we'll actually get to watch these shows.
But, hey, at least they have released a trailer. Now there's a bonus.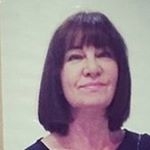 Latest posts by Michelle Topham
(see all)