Watch the trailer for BBC 2's new mini series 'Picnic at Hanging Rock' 
The Australian mini-series Picnic at Hanging Rock will begin airing on BBC 2 starting next week. The six-part series is based on the 1967 novel by Joan Lindsay, and tells the story of the disappearance of a group of school girls and their teacher during a Valentine's Day picnic at Hanging Rock in Victoria, Australia.
The story first appeared on film in 1975 in the classic Peter Weir film Picnic at Hanging Rock and is erroneously thought by many to be based on a true story.
Advertising
In fact, the historical fiction story was written over a two-week period by author Joan Lindsay, who said it came to her in a dream.
The BBC 2 series Picnic at Hanging Rock stars Natalie Dormer, Samara Weaving, Irma Leopold and Yael Stone. It will begin airing on BBC 2 on Wednesday, 11th July at 9:05pm.
Watch the trailer for the new version of Picnic at Hanging Rock below. A version that looks to have been filmed as a quite close ethereal cousin to Peter Weir's iconic film, and one that seems to be just as beautiful as its older relative.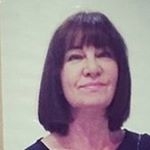 Latest posts by Michelle Topham
(see all)