I must admit, I was one of those people who did not like actress Renee Zellweger's 'new look'. The way her face looked after her highly publicized plastic surgery. Not because I'm completely against plastic surgery, as I think a woman should be able to do whatever she wants to her own body but, because Zellweger really didn't look like herself at all.
But, watching the new trailer for 'Bridget Jones's Baby', Renee Zellweger's latest film, I have to say she definitely now looks lovely. Especially as it has been 12 years since the last film in the series was released.
The trailer for 'Bridget Jones's Baby' aired exclusively on The Ellen Show this week and, can I just say, the film looks like it's going to be right up my alley, as it looks cute, funny and is packed full of stars.
Starring alongside Renee Zellweger in 'Bridget Jones's Baby' is Colin Firth, who reprises his role, but this time as her now-estranged partner Mark Darcy. The film also stars Patrick Dempsey as Bridget's new love interest, Jack Qwant, Jim Broadbent as Bridget's dad, Gemma Jones as her mum, Celia Imrie, James Callis and Sally Phillips.
There are also cameo appearances from Ed Sheeran and Emma Thompson. Thompson is also one of the co-writers of the film.
'Bridget Jones's Baby' will release on September 16th, 2016. Meanwhile watch the trailer below as, if you were a fan of the first two movies in the franchise, I think you're going to like this.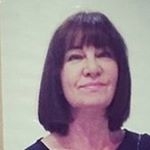 Latest posts by Michelle Topham
(see all)