Watch the trailer for the new adventure game 'Unforeseen Incidents' 
The new point-and-click adventure game 'Unforeseen Incidents' has just been released on GOG and, if you love hand-painted incredibly detailed retro artwork (who doesn't?), then this one is definitely for you.
Developed by German video game developer Backwoods Entertainment, 'Unforeseen Incidents' features Harper Pendrell, a handyman in a small town, who comes across an extremely sick and dying women.
Before she dies, the woman gives him a coded letter that must be delivered to a journalist. The letter contains information about sinister goings-on in the town. Events that, of course because it's a creepy video game, are happening because of shady corporate dealings and scary biotech schemes.
For lovers of point-and-click adventure games, 'Unforeseen Incidents' should probably be a must buy. Especially after you have watched the 'Unforeseen Incidents' trailer below.
Because, before you even get into the story, which is old school in its production and sounds fascinating, that gorgeous hand-painted artwork alone should grab  you and pull you in.
Watch the 'Unforeseen Incidents' trailer below.
You can grab the game DRM-free on GOG. It is available for PC/Mac/Linux, and is one of those lovely games that comes in a slew of languages — English, German (voiced), and Italian, Spanish and French (subtitled) — so is accessible to most of us.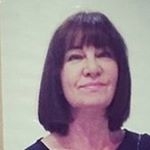 Latest posts by Michelle Topham
(see all)