if you play as much Minecraft as I do, and watch as many YouTube videos as well, chances are you are a fan of The Yogscast's Simon and Lewis, the British gamer duo whose YouTube channel (BlueXephos) is one of the most viewed there is.
You have probably also watched The Yogscast's brilliantly hilarious Minecraft series 'MoonQuest' (also known as MarsQuest and JaffaQuest), that earned them well over a hundred million views.
if so, you must not miss The Yogscast's 'MoonQuest' animated Christmas special they released on Christmas Day. A video produced by the British animation studio Ducktape, with a lovely animation style, and featuring some of the things we loved about 'MoonQuest'. And, yes, it's funny.
In The Yogscast's 'MoonQuest' Christmas special, an animated Simon enters the space ship and gets ready to head to the moon. But, as Lewis controls the countdown for lift-off, an emergency hits the launch as it is discovered the rocket is completely devoid of Jaffa Cakes.
It's now up to Duncan to try to get a forklift load of Jaffa Cakes into the rocket before lift-off occurs. But can he make it?
That, of course, is just the beginning of The Yogscast's 'MoonQuest' Christmas special, which also includes the infamous 'press space bar to slow down' moon landing. Watch it below to find out the rest of the story.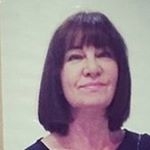 Latest posts by Michelle Topham
(see all)