An 'always online' requirement meant a no-buy and an Anthem walkthrough for me instead
When I discovered BioWare's new action RPG Anthem required you to always be online, even for the single-player campaign, I decided there and then I would not be buying the game.
When I then found out Anthem did not have any accompanying AI characters in the solo player version of the game either, it was easy to see I had made the right decision.
But, as I generally do love BioWare games, I did want to see how Anthem turned out, seeing as how it was released yesterday and is getting poor to average reviews, with various critics and gamers saying it is 'repetitive and dull'.
Or, as the PCGamer reviewer said about Anthem:
"That's the problem with Anthem: It coasts entirely on the momentum of its stunning first impression. Once that new game smell began to fade, I started to see Anthem as a derivative, buggy, and at times exasperatingly soulless world that fails to weave BioWare's unique storytelling with a co-op RPG shooter."
That is why yesterday's task was to find a good Athem walkthrough, and then settle in for the night to watch it.
That took less than five minutes before I settled on the Anthem walkthrough from popular YouTuber MKIceandFire — my usual 'go to' when I am looking for a good walkthrough that does not have commentary.
He has already completed his Anthem walkthrough in just over eight and a half hours. It includes the full game, all endings and the final boss fight. He also recorded it in 1080p HD and at 60FPS.
And yes, I did watch almost all of it (I stopped on video seven, as I was beyond bored — Anthem and BioWare's fault, not MKIceandFire's) — and, yes, Anthem is dull, repetitive and soulless, and I am so happy I did not waste almost 60 euros buying it.
Watch the first video in MKIceandFire's Anthem walkthrough below to see if you have the same reaction I did. if you want to watch all of it, his full Anthem walkthrough is available from his YouTube playlist.
Other walkthroughs: This Metro Exodus walkthrough is superb, even if it is on first Xbox then PC due to lag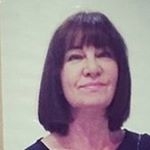 Latest posts by Michelle Topham
(see all)