Incompetent TV presenter Alan Partridge returns in This Time With Alan Partridge
The new BBC One six-episode spoof current affairs series This Time With Alan Partridge got a trailer this week. It premieres late in February, and stars Steve Coogan, Susannah Fielding, Tim Key and Felicity Montagu.
Yes, the incompetent, tactless and socially dysfunctional TV presenter is back.
This Time With Alan Partridge follows Partridge, a former chat show host who hasn't been on TV since the 1990s, when he fatally shot a guest on his show and attacked a BBC editor. Since then he has been relegated to the radio.
Now, however, he is being given a second chance. An opportunity to be the stand-in co-host of This Time, a popular magazine show.
But, from the looks of the first trailer for the series, things may go just as badly for Alan Partridge this time around as they did on that fateful evening decades before.
This Time With Alan Partridge was, of course, written by Steve Coogan. Just as his Alan Partridge character has been since we were first introduced to him during the 1991 BBC Radio 4 comedy programme On the Hour.
The series is produced by Baby Cow Productions, and was directed by Rob Gibbons and Neil Gibbons.
Watch the first This Time With Alan Partridge trailer below.
Related viewing: Which BBC drama series will you be watching in 2019? Yikes, there are so many…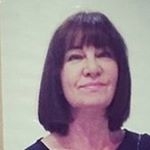 Latest posts by Michelle Topham
(see all)