A credit-less Tokyo Revengers opening animation has just been uploaded to YouTube and, if you love a stunning art style, nice animation, interesting character designs and a cool opening theme song (yep, the video includes the anime's opening theme song 'Cry Baby' by Official HiGE DANdism), you should give this one a watch.
Tokyo Revengers kicked off last weekend in Japan and is also streaming on Crunchyroll.
The anime is directed by Kouichi Hatsumi (Deadman Wonderland), with series composition by Yasuyuki Muto (Basilisk) and character design by Keiko Ota (Hyakko) and Kenichi Ohnuki (Golden Kamuy).
The series was animated by Liden Films (Berserk), with a plot described like this:
Takemichi Hanagaki is a freelancer who has reached the depths of despair in his life. He finds out the only girlfriend he ever had in his life, Hinata Tachibana, has been killed by the ruthless Tokyo Manji Gang. The day after hearing about her death, Takemichi is standing on a train platform and ends up being pushed onto the tracks by the crowd.

As he plummets towards the tracks, he closes his eyes believing he is about to die but, as he falls, he discovers he has gone back 12 years in time to when he was still in middle school. Now that he is back living the best days of his life, Takemichi decides to get revenge by saving his girlfriend and changing the person he had become before he died.
Oh and yep, two episodes in, and the series is already highly rated on My Anime List. so is definitely one to check out. Especially if you enjoy a good Shounen anime.
Watch the Tokyo Revengers opening animation and you may just see why.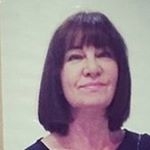 Latest posts by Michelle Topham
(see all)