Watch Tom Cruise break ankle on 'Mission Impossible 6′ in slow-motion with foot at a very odd angle
Actor Tom Cruise appeared on The Graham Norton Show tonight with film footage showing him breaking his ankle in slow-motion on the set of 'Mission Impossible 6' last year. Breaking it in such a way, his foot ended up at a very odd angle.
And what was cool about Tom's visit to the Graham Norton set was the film showed exactly why his ankle broke. As it was shot from four different angles, so you could see the impact of his foot hitting a wall over and over again. Almost as if you had been there yourself.
Advertising
Well, "cool", I say, if you're not squeamish. If you are, you might not want to click on the Graham Norton video below as, yikes, no foot should end up at that unnatural angle.
Cruise broke his ankle on the set of 'Mission Impossible 6' in London back in August, while performing a dangerous stunt that required him to leap from the top of one high-rise building to another.
Of course, he was attached to two safety wires at the time, so the chances of him falling to his death if he missed were slim to none. But those same wires could do nothing when it came to him slamming his foot into a wall at high speed as, the minute his foot hit, that ankle shattered.
According to what Tom Cruise said tonight it was such a bad break, five months later, and his ankle still is not properly healed.
Meanwhile, the entire cast and crew of 'Mission Impossible 6'  was on forced hiatus from August until a few weeks ago, as just about every scene required Tom Cruise to be in it. With a badly broken ankle, and the type of stunts he still had left to do, of course that was not possible.
Advertising
Watch Tom Cruise break his ankle from four different angles on The Graham Norton Show in the video below. All I keep thinking is "Man, that must have made a horrible noise".
Related: Which Celebrity Throwbacks are Graham Norton's funniest? Do watch, they're hilarious!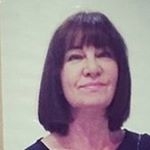 Latest posts by Michelle Topham
(see all)