A new trailer is out for 'Truth', the upcoming political thriller starring Cate Blanchett and Robert Redford. 'Truth' tells the story of Rathergate, the 2005 debaucle in which news anchor Dan Rather and his close friend producer Mary Mapes aired a story about four documents that purportedly trashed then-president George W. Bush's Vientam-era service, with even a suggestion he had gone AWOL from the military.
Sadly, the four documents turned out to be fakes, and CBS and Dan Rather ended up in hot water with accusations of 'trying to bring down the presidency' and 'attempting to control the outcome of a national election'. After 46 years with the network, Rather was fired from CBS as a result.
'Truth' is based on Mary Mapes book Truth and Duty, and the movie is getting very good reviews from critics in the festivals it has been shown at so far, with Cate Blanchett in particular being lauded for her performance as Mapes.
Personally, while I love Robert Redford, I don't think he was a good choice to play Dan Rather, as you'll likely see in the 'Truth' trailer, but overall the movie looks as though it will be well worth seeing. Particularly as Dan Rather himself is said to be extremely pleased with the result.
'Truth' releases in movie theaters on October 16th, and stars Cate Blanchett, Robert Redford, Elizabeth Moss, Topher Grace, Stacy Keach, Dennis Quaid and Bruce Greenwood. Watch the trailer below.
Comments? Leave them in the box below.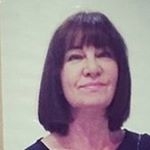 Latest posts by Michelle Topham
(see all)