American indie rock band Wild Belle made an appearance on Conan last night to perform their new single 'Throw Down Your Guns', a song that started out as a love song and ended up as a peaceful protest song. Haunting though it is.
And while Wild Belle's performance of 'Throw Down Your Guns' on Conan was beautiful and the song has an addictive melody, it is currently getting slammed on YouTube with American gun nuts down rating it as fast as they can hit 'Play' on the video.
In fact, it is quite a nice little exercise in watching how the idiocy of the gun lobby and brain-washed gun advocates works.
After all, isn't it always the best to not listen to the message, and just have a knee-jerk reaction to any mention at all of not having such dangerously easy access to guns — a political climate that is causing more than 108,000 Americans to be shot around the country every year on average, and more than 32,500 people to lose their lives. Sad.
As for Wild Belle, they are brother and sister Elliot and Natalie Bergman who grew up in Chicago, a city that sees its fair share of gun deaths every year.
'Throw Down Your Guns' is from Wild Belle's new album Dreamland. An album that is even more ambitious than the band's critically-acclaimed debut album released in 2013, and one that definitely delivers.
Watch them below, and check out the album on all major digital music sites.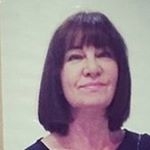 Latest posts by Michelle Topham
(see all)