Watch Wyclef Jean Perform Updated 'If I Was President 2016' on Stephen Colbert — He's Not a Trump Supporter
Watch Wyclef Jean perform cool new version of 'If I Was President 2016' on Stephen Colbert
Haitian singer, songwriter and rapper Wyclef Jean appeared on The Late Show with Stephen Colbert last night, where he performed an updated version of his 2008 song, now called 'If I Was President 2016'. Because, yes, the song sounds the same, but the verses are far different.
And, with an introduction on Colbert that included these lines "By the way, did you see the debate? Hillary was cool and Trump took the bait", you know where Jean's sentiments lie.
Nope. He is not a Trump supporter.
And, in the song itself, Wyclef Jean continues in the same vein with lyrics like "A man said he's gonna build a wall. And have Mexico pay for it all. And there's a riot every week."
The song was written by Jean and Madeline Nelson.
The new version will appear on Jean's J'ouvert EP, which is due for release in February, 2017. Watch Wyclef Jean perform it on Stephen Colbert in the video below. It is a solid performance.
Edit: Sadly, Colbert has deleted the performance, which was brilliant, from his YouTube channel. Something his staff do all the time. That is we no longer feature tracks from his show.
So I have substituted it with Jean's original music video. Just as fabulous, just different.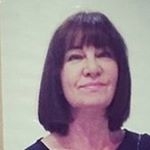 Latest posts by Michelle Topham
(see all)