Fans of the X-Men movies will be thrilled this week, as the first X-Men: Apocalypse trailer has just been released.
Apocalypse is thought of as being the most dangerous and most powerful Marvel Universe mutant and, in X-Men: Apocalypse, he proves that to be true as he recruits an army of mutants to cleanse the world of humanity. His goal? To create a new world order. The X-Men, of course, must stop him.
Advertising
Difficult to do, though, when Apocalypse's super powers are pretty much unlimited. So this should be fun.
X-Men: Apocalypse stars James McAvoy, Jennifer Lawrence, Michael Fassbender, Rose Byrne, Sophie Turner, Nicholas Hoult and Olivia Munn. It's directed by Brian Singer. The movie releases in North America on May 27th, 2016.
Meanwhile, watch the movie trailer below.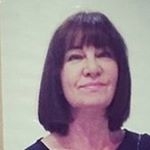 Latest posts by Michelle Topham
(see all)