Makoto Shinkai's hit anime film Weathering With You (Tenki no Ko) is finally releasing in the United States.
First screenings of Weathering With You in the U.S. will be on January 15th and 16th when special fan preview screenings will kick off the film's American run.
Special bonus content exclusive to the fan preview screenings will be shown at the same time.
The anime movie will then release in American movie theaters for everyone to see on January 17th, 2020.
You can grab tickets for Weathering With You on the official website for the film starting on Friday, November 15th.
Grab them fast, though, as these are going to sell out quickly.
Advertising
Weathering With You has grossed $126 million in Japan alone
Makoto Shinkai's Weathering With You has already been an enormous success for the Japanese director, and that success is expected to continue in the United States.
In Japan, it opened in a massive 359 theaters in July, and grossed more than $15 million in its first three days of release.
Since then, the film has grossed approximately $126 million, making it the highest-grossing movie in Japan this year.
That also means Weathering With You has grossed $1 for every man, woman and child in Japan, as the country has a population of just over 126 million. Quite astounding really.
As for screenings of Weathering With You in the U.S., while it is true most of the general public will not be able to see the film until January, 2020, a select few will be able to watch it at one of the small number of film festivals it will be showing at in the next couple of months.
This is due to the film being submitted for consideration in the Best International Feature Film category for next year's Academy Awards.
It must screen in America this year, though, in order to be considered.
Watch the trailer for Weathering With You in the video below to get a sense of what all the hype is about before the film releases in America.
The gorgeous song in the trailer, by the way, is RADWIMPS 'Ai ni Dekiru koto wa Mada Arukai' (Is There Still Anything That Love Can Do?).
That song was an enormous hit in Japan when it released, immediately hitting the #1 spot on the Singles chart.
Listen to the song in full, and watch the official music video here.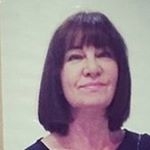 Latest posts by Michelle Topham
(see all)