One of the wonderful things about being a huge Conchita Wurst fan is I'm also being exposed to other artists who are playing the same venues she's performing at. Particularly European artists I'm not familiar with. One of them just last night in fact, when Conchita sang at Allsång på Skansen. That act is a Swedish alternative rock group I've never heard of before called Weeping Willows with a most beautiful song '(We're in) Different Places'.
And, yep, you guessed it – Weeping Willows 'We're in Different Places' is now my Repeat Rotation Video for today. That's because I haven't been able to stop listening to it since I first heard it last night. It's also at times like this when I wish, wish, wish more European artists (besides those from the UK, of course) made it bigger elsewhere in the world – as we miss so many good ones.
Weeping Willows, by the way, have apparently been around for years. Since 1995 to be exact. The lovely vocals come from lead singer Magnus Carlson, with guitar from Ola Nyström, drums is Anders Hernestam, and guitar and keyboards from Niko Röhlcke.
As for 'We're in Different Places', it's one of the singles from their latest album entitled 'The Time Has Come', and you can listen to it in the video of one of the band's live performances.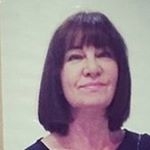 Latest posts by Michelle Topham
(see all)