The latest novella in British fantasy writer Ben Aaronovitch's Rivers of London series is due to be published in early 2021.
The new urban fantasy book is called What Abigail Did That Summer and, from what the publisher says about the plot, it sounds like it will be an exciting book that, of course, puts Abigail and her friend Simon in not just a little danger.
The plot of What Abigail Did That Summer by Ben Aaronovitch, goes something like this:
Ghost hunter, fox whisperer, troublemaker.

It is the summer of 2013 and Abigail Kamara has been left to her own devices. This might, by those who know her, be considered a mistake. While her cousin, police constable and apprentice wizard Peter Grant, is off in the sticks, chasing unicorns, Abigail is chasing her own mystery.

Teenagers around Hampstead Heath have been going missing but before the police can get fully engaged, the teens return home – unharmed but vague about where they have been.

Aided only by her new friend Simon, her knowledge that magic is real, and a posse of talking foxes that think they're spies, Abigail must venture into the wilds of Hampstead to discover who is luring the teenagers and more importantly – why?
Ben Aaronovitch's Rivers of London series (aka the Peter Grant series) currently features eight full-length novels, beginning with the first in the series — Midnight Riot — and ending with the most recent novel — False Values — which was published earlier this year.
What Abigail Did That Summer will be the third novella in the series. (continue reading below, and watch a video with Aaronovitch talking about the books he likes…)
Elly Griffiths' The Night Hawks has Ruth Galloway in a new predicament — publishes February, 2021
The first novel in the series was published in 2011 after Aaronovitch decided he wanted to write his own standalone novels, rather than the Doctor Who scripts and subsequent novelizations of them he had written in the past.
Since then, Aaronovitch's Rivers of London series of urban fantasy novels has become extremely successful, even branching off into comic books and graphic novels.
What Abigail Did That Summer by Ben Aaronovitch will be published on March 18th, 2021 in hardcover, audio and on Kindle in both the UK and the U.S.
You can pre-order a copy now at your favorite bookseller (do go indie if possible), and can learn more about the Rivers of London series on the publisher's website.
Watch a short video from British bookseller Waterstones with Ben Aaronovitch talking about the Peter Grant series below, and about some of the books he likes to read himself.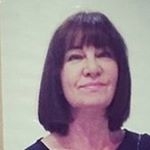 Latest posts by Michelle Topham
(see all)