While everyone is getting excited about the grand final of Eurovision 2015, there has also been a lot of buzz about the fashions the event hosts and Green Room host Conchita Wurst will be wearing tonight.
While Conchita Wurst's outfit remains a mystery until the Eurovision 2015 grand final itself begins (well she does like to surprise you does that girl, and we do now know she will literally be flying at the beginning of the night), the Eurovision 2015 hosts — Arabella Kiesbauer, Alice Tumler and Mirjam Weichselbraun — have already revealed what they will be wearing.
All three hosts are in black.
According to Eurovision, Arabella Kiesbauer will be wearing a floor length evening gown with a lace top and a skirt of silk mousseline.
Alice Tumler's dress will be strapless, and made of a black silk duchesse, with full-leather fringes.
Mirjam Weichselbraun's dress is made of French lace, with a skirt of silk mousseline and decorated with feathers.
All three dresses have been designed by Ariane Rhomberg from ORF.
All three hosts definitely do look beautiful in these lovely gowns, and you can tell they feel pretty. For me, though, I find black unimaginative for an affair such as this, and not particularly appropriate for a Eurovision grand final. You, however, may think differently.
Besides, whatever fabulousness Conchita Wurst is wearing will probably liven up the affair. And, come on, only Austria could come up with an over the top flying drag queen. Amazing!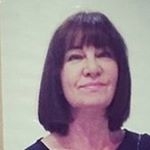 Latest posts by Michelle Topham
(see all)