What are Minnie Driver's favorite British swear words?
Anyone who has seen British actress Minnie Driver interviewed probably knows she likes to swear, a lot, as she mentions it in many interviews.
Most of the swears words Driver uses, of course, are British swear words, even though she has lived in America for quite a few years now.
But, as she told Conan on his late night talk show last night,
"I don't want to offend anyone, but British swear words are soooooo much better. Because, also, you can say stuff and get away with it". (And she's right. I'm British, and swear words in the UK aren't that big of a deal and, if you use them in America or in many other countries, people just think they are 'cute').
So what are Minnie Driver's favorite British swear words? Because, if you're American, you may not have heard of them.
Bollocking shit bags, would be one of them. But don't make a mistake and think that's the same as 'the dog's bollocks', because it's not. Driver explained why as well (see video below).
And does she swear in front of her son?
"Unfortunately, I do," said Driver, "but he charges me money. He charges me $1 for a swear and $2 for the F-word. But he does think 'the c-word" is 'crap', which is great. He doesn't know there's another word that starts with 'c' and, frankly, I want to keep it that way. And I try not to swear but…he's really rich. I'm into him for about 500 bucks."
Watch Minnie Driver on Conan last night talking about swearing in the video below. She may swear a lot, (well, everyone I know that's not American does), but she's still incredibly cool.
 Related: Brittany Snow tells Conan she's not doing very well in the dating world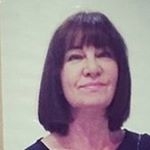 Latest posts by Michelle Topham
(see all)