With Alan Wake Remastered finally releasing on October 5th, you can bet non-console gamers, who aren't sure if their computer can handle the action adventure game, are desperate to find out what the specs for Alan Wake Remastered are on PC?
Thankfully, Remedy Entertainment has released a new FAQ, which gives all the info you will need about PC performance and specs, along with the game's main features.
To get started with the Alan Wake Remastered main technical features, here's what you will get in the soon-to-be-released game:
Remastered 4K graphics at 60 FPS gameplay

 

Redone cinematic cut-scenes with improved facial animation and lip sync 

 

Richer environmental details (improved textures and additional geometry)

 

Enhanced character models with updated hair and skin shaders 

 

Improved visual effects and lighting


*PS5 & Series X 60 fps / 4K




*PS4 Pro / Xbox One X offer a 60 fps Performance and 30 fps Quality mode (included in Day 1 patch)

 
Be aware, however, the game does not support ray tracing / HDR support and, frankly, as a gamer who thinks both of these things are overrated (have you seen ray tracing in Minecraft? Yuk!), I'm glad my system won't be forced to handle them.
As for the specs for Alan Wake Remastered on PC, they're not as bad as you might expect.
Something I am thankful for as, way back when the original game was released in 2010, I had such a puny computer I simply couldn't play it.
Here are both the minimum and recommended specs for Alan Wake Remastered on PC. Ye GODS, that means with my current rig I'm good to go. Hallefreakinglujah:
Minimum specs
CPU: i5-3340 or equivalent
GPU: Nvidia GeForce GTX 960 or AMD Equivalent. 2GB VRAM.
RAM: 8 GB or higher
OS: Win 10 64-bit
Recommended specs
CPU: i7-3770 or equivalent
GPU: Nvidia GeForce GTX 1060 or AMD Equivalent. 4GB VRAM
RAM: 16 GB
OS: Win 10 64-bit
See, they're not bad at all now, are they? Especially when you get to play such an amazing game.
Now check out the trailer from the PlayStation Showcase for the upcoming game, and then pre-order it on the Epic Store. Because, man, this thing looks amazing!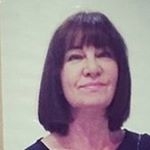 Latest posts by Michelle Topham
(see all)