Guerilla Games' open-world RPG Horizon Zero Dawn Complete Edition has finally been confirmed to be releasing on PC in August.
In fact, on August 7th to be precise.
The game will be available on both the Epic Games Store and Steam. It will also include the Frozen Wilds expansion, the Carja Storm Ranger Outfit, the Carja Mighty Bow, the Carja Trader pack, the Banuk Trailblazer outfit, bow and Traveler Pack and the Nora Keeper pack.
Well that's definitely something to look forward to.
Along with a firm release date, the developer has also given us a superb Horizon Zero Dawn trailer with more information about the upcoming PC port of the popular game and the features we can expect in it.
Features include ultra-wide support, unlocked framerates, dynamic foliage (which looks pretty damn beautiful), graphical customization, improved reflections from the PS4 version, a slew of controller options and an efficient benchmarking tool.
Released info also includes the system requirements for Horizon Zero Dawn Complete Edition. A game, I might add, that looks absolutely gorgeous and, from what PS4 players have been saying for ages, is going to be a helluva lot of fun to play.
So what are the system requirements for Horizon Zero Dawn Complete Edition?
Watch the just-released loaded-with-technical information trailer that gamers are going to get a kick out of below. You can then get all the Horizon Zero Dawn system requirements, and make sure your PC can handle it, below that.
Pre-order the game on Steam and Epic Games now.
Horizon Dawn Zero Complete Edition system requirements are:
Minimum Requirements:
OS: Windows 10 64-bits
Processor: Intel Core i5-2500K@3.3GHz or AMD FX 6300@3.5GHz
Memory: 8 GB RAM
Graphics: Nvidia GeForce GTX 780 (3 GB) or AMD Radeon R9 290 (4GB)
DirectX: Version 12
Storage: 50-100 GB available space
Recommended Requirements:
OS: Windows 10 64-bits
Processor: Intel Core i7-4770K@3.5GHz or Ryzen 5 1500X@3.5GHz
Memory: 16 GB RAM
Graphics: Nvidia GeForce GTX 1060 (6 GB) or AMD Radeon RX 580 (8GB)
DirectX: Version 12
Storage: 50-100 GB available space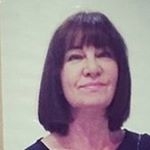 Latest posts by Michelle Topham
(see all)