The first thing I did after the first season of the superb My Dress-Up Darling anime ended was rush off and buy the manga series. Marin was just too darn cute not too, eh?
When I did, I was pleasantly suprised to see not only did the anime stick very closely to the manga story, it ended after just a few volumes as well.
Meaning there is still plenty of manga material left for a second season and, likely, even beyond that.
So, what chapter of My Dress-Up Darling manga does Season 1 of the anime end on? And, if you want to buy the volumes up to then, what volume is that in?
What chapter of My Dress-Up Darling manga does anime Season 1 end on?
As you will remember, the first season of the My Dress-Up Darling anime series ended with Marin and Gojo heading to a summer festival, Marin wearing a yukata and Gojo carrying her home after her sandals hurt her feet.
Back at home, the two are in their respective bedrooms and on the phone together. The episode ends as Gojo falls asleep, and we hear Marin tell him she loves him.
So what chapter of the My Dress-Up Darling manga is that scene in, in which volume, and can you finish reading that particular volume without spoiling the second season of the anime?
The chapter where Marin tells Gojo she loves him is at the end of Chapter 39 in Volume 5 of the manga series.
That means you can happily read Volumes 1-5 of the My Dress-Up Darling manga without spoiling anything to come.
If you want to get a step ahead of the anime, though, feel free to pick up Volume 6 as that kicks off with Chapter 40 and completely new material.
The My Dress-Up Darling manga series is written and illustrated by Shinichi Fukuda, and is currently being published in English by Square Enix.
Volume 7 will be out on January 31st, and Volume 8 in March, so you could already know what will happen in Season 2 of the anime, if you like, by the time it comes out.
As, even though an announcement that Season 2 is now in production has been made, we still have no idea yet when we will get to watch it.
Meanwhile in Japan, the My Dress-Up Darling manga series already has 10 volumes out as of September, 2022, with around 8 million copies in circulation worldwide so far.
Check out the adorable English-subbed trailer for the manga series below.
RELATED: How old is My Dress-Up Darling's Marin? Does she look older or younger?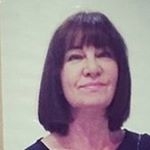 Latest posts by Michelle Topham
(see all)