What comes in Biomutant special editions? A heckuva lot of cool stuff
Not only will fans be ecstatic that long-awaited action RPG Biomutant has finally gotten the release date of May 25th, 2021 this week, once they take a look at both the Biomutant Atomic Edition and Collector's Edition of the game, many will be quickly accessing bank accounts and locking in their pre-orders.
Because, man, both of the special editions of the game come with some pretty cool stuff.
The Biomutant Atomic Edition and Collector's Edition were announced today, along with graphics showing just what you can expect to get in each one.
The contents of the Biomutant Atomic Edition
This version of the THQ Nordic-published game is far and away the most expensive, and requires a fair financial outlay. What you get though might just be worth it to super fans. Especially when they get a look at that amazing diorama.
Expect to to get a pretty large diorama of a typical scene from the game (23″ long x 10″ wide x 12″ in height).
The special edition also includes the game, a steel book, a cool t-shirt, an oversized mouse pad, artwork on fabric and the soundtrack on CD.
All of this arrives in a beautifully designed premium box.
Just plan on laying out €399.99/$399.99/£349.99 for the privilege of owning it.
Biomutant Collector's Edition
Although much cheaper at just €109.99/$109.99/£99.99 for PC, or €119.99/$119.99/£109.99 for PS4, Switch, and Xbox One, the Biomutant Collector's Edition can still proudly stand by itself. And, for those who don't particularly feel like shelling out 400 bucks for the Atomic Edition, it is absolutely a worthy alternative.
In this version, you will get a still very nice-looking figurine (smaller, but no less fabulous), the game, artwork on fabric and the official soundtrack on CD. The smaller premium box than the Atomic Edition is also a nice addition to anyone's gaming shelf.
You can pre-order both special editions of Biomutant now but, you might want to do so fast as these are likely to quickly sell out.
And, of course, if you don't care about special editions of games, the regular edition will run you around 60 bucks when it hits stores in May.
Now check out the gorgeous 10-minute long Biomutant trailer below. Yep, you really really need that game.
And can I just say, living in Austria as I do, I am very proud to have a Vienna-based developer producing a game looking this damn cool.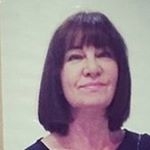 Latest posts by Michelle Topham
(see all)