If you have been dying to see the card-battling action anime Shadowverse, you might be happy to hear it will be streaming on Crunchyroll this month for both paid members and those that watch the ad-supported free service.
The first episode of Shadowverse will be available on the platform from tomorrow, April 7th, 2020 from 3 am PT.
Now, I say you 'might' be happy to hear it will be available on Crunchyroll as it depends on what countries the anime will be available in.
Happily, Crunchyroll has announced today Shadowverse will be streaming for the vast majority of the planet. Or at least for those anime fans living in North America, Central America, South America, Europe, Africa, Oceania, the Middle East, and the Commonwealth of Independent States (CIS).
Yay!
The Shadowverse TV anime features an original story, as it tells the story of Hiiro Ryūgasaki who goes to school at Tensei Academy.
One day, he finds a smartphone that turns itself on, scans his face and then logs him into it automatically. It is then he discovers the phone has a popular card game installed on it.
The game, Shadowverse, causes Hiiro to suddenly begin experiencing all kinds of new things as he meets rivals, plays in tournaments and strengthens bonds with his friends.
The Shadowverse anime stars Gakuto Kajiwara as Hiiro Ryūgasaki, Junya Enoki plays Lucia Yonazuki, Kaede Hondo voices Mimori Amamiya and Yui Ogura is Alice Kurobane.
Keiichiro Kawaguchi (ISLAND) is directing.
Watch the latest Shadowverse trailer below, and check out the cute key visual above. Then set your alarms for tomorrow to begin watching it.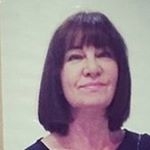 Latest posts by Michelle Topham
(see all)