Eurovision 2015 semi-final 2 winners say how they feel about being in grand final
I always love to watch videos of people being successful. It makes me happy. So, after watching the amazing Eurovision 2015 semi-final 2 last night, first thing this morning I went off to the official Eurovision YouTube channel to see what the semi-final 2 winners had to say about getting into the grand final.
Of course, every single Eurovision 2015 semi-final 2 winner was ecstatic, with big smiles on their face. Some even not quite believing it was real.
But, out of all the Eurovision 2015 semi-final 2 winners, these are the ones I enjoyed the emotions of the most.
Montenegro's Knez who, while all the others were saying how they 'hoped' they would get into the grand final of Eurovision, Knez was the only one who said he expected it. Because "We are very good. We are very unique, very special". Awwwwww.
Slovenia's Maraaya were so incredibly happy too. "We're flattered. We feel amazing, we cannot wait for the finals" said the female half of the duo, Marjetka.
Latvia's Aminata just kept saying, "I feel amazing. Absolutely amazing" and, as for Norway's Morland and Debrah Scarlett (my favorites of the competition), Morland said "It's been such an amazing night. Just the energy in the room is amazing".
So happy for all 10 of the acts that got through to the Eurovision 2015 final last night. It's looking like it is going to be a spectacular show.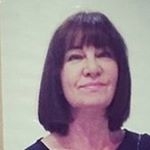 Latest posts by Michelle Topham
(see all)