Burlesque dancer, model and writer Dita Von Teese has just done a new photoshoot for Vanity Fair magazine and, during it, she was asked what she loves about wearing lingerie the most?
According to Dita, lingerie gives her "a secret persona" underneath her clothes that nobody else knows about.
What she means by that is it doesn't matter what your fashion style is, as your lingerie can be something completely different indeed.
As for the lovely Dita, she is currently promoting her new book 'Your Beauty Mark — The Ultimate Guide to Eccentric Glamour', which has just released in the US today.
It gives readers an inside look at many of Von Teese's beauty secrets and tips, as well as shows step-by-step how she does her make-up and hair as, yes,most of the time she does it all herself.
Now watch her short Vanity Fair video below, as it's just a little peek at Dita and her lingerie but, as usual, Von Teese is well worth the look.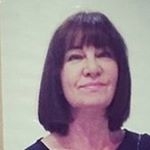 Latest posts by Michelle Topham
(see all)