Edward Norton has always been one of the best actors of his generation. His performances in 'Primal Fear', 'American History X' and 'Fight Club' were incredible. So for Edward Norton to get yet another Oscar nomination, this time for 'Birdman', isn't remotely surprising.
What might be surprising to some, however, is what Edward Norton thinks about his Oscar nomination for 'Birdman'. And on Jimmy Kimmel Live! this week he told everyone.
Norton said, "These nominations……it's better than a punch in the face, but none of it is more fun than making movies like that. Wes Anderson is one of the great film makers of my generation, and he's a fun, fun person to work with."
"You make these things, and there's this enormous joy and satisfaction making them, and we're now two years later (with 'Birdman') so there's a certain surreal quality to these things being celebrated so much later……(it's like being) named homecoming king your junior year in college."
For me, it's what I would expect coming from Edward Norton. After all, while he thinks it's great he's been nominated for an Oscar, it's the actual acting and the film making process he lives for.
Watch Edward Norton on Jimmy Kimmel Live below to find out more about the Oscars, 'Birdman' and which movie he will root for for Best Picture (two of the movies he was in are nominated — 'Birdman' and 'The Grand Budapest Hotel').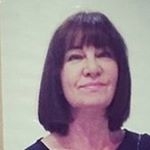 Latest posts by Michelle Topham
(see all)