What does Injustice 2 gameplay look like in story mode? Wow, are you going to be impressed
Looking forward to finding out what Injustice 2 looks like on Xbox One or PlayStation 4 and how it plays? If you're in North America, you got it yesterday, but if you're in Australia or the UK it's either releasing today or Friday for you.
No worries, though, Zack Scott Games has uploaded a video of the Batman Chapter 1: Godfall story mode gameplay from Injustice 2 on PlayStation 4 so you can get an idea, and it is looking very cool.
Graphics are gorgeous, character animations are amazing, voice acting is very good and the narrative is impressive. The transition from cut scenes to combat is super smooth as well.
And that intro? Wow.
Then throw in that new and very cool loot-dropping Gear System, and this game is just fun!
Plus when it comes to the fighting, which of course is most of this game, the choreography of the fight scenes and the maneuvers you can get the characters to do are beautifully done
All in all, Injustice 2 is a big surprise to many, as it's a huge step-up for the first game in the series with improvements across the board.
Injustice 2 is the sequel to the 2013 fighting game Injustice: Gods Among Us, of course. The original game was very successful and got a good critical response, minus a few bits of constructive criticism. Criticism developer NetherRealm Studios has obviously taken to heart with the sequel.
Watch the Injustice 2 Batman Chapter 1: Godfall story mode video below to see just how much.
Me? I'm loving this.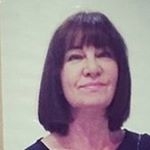 Latest posts by Michelle Topham
(see all)