What does League of Legends Urgot The Dreadnought update include?
The League of Legends next content patch (7.15) will be released tomorrow, Wednesday July 26th and, among the huge amount of updates we will get, probably the biggest is the much anticipated and pretty enormous rework to Urgot The Dreadnought.
Because Urgot will get a new kit, voice over, and cosmetics among a slew of other things. Including exploding knees!
You can see all of Urgot's upgrades in action and explained in the new LoL Urgot Champion Spotlight video below. And man, that is one mean mutherluver.
Along with Urgot's kickass additions, the 7.15 content patch will also include a boatload of bug and balance fixes.
Patch 7.15 will release on Wednesday July 26 at 03:00 PT for NA, 05:00 BST for EUW and 03:00 CEST for EUNE.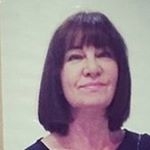 Latest posts by Michelle Topham
(see all)