What does actor Michael B. Jordan do in a typical day?
When you look at some of the world's most successful people, what often stands out is just how much they get done in a day.
Take American actor Michael B. Jordan, for instance. A man who showed Vanity Fair magazine this week just what he manages to do in a day.
What does Michael B. Jordan do in a day?
One thing you will notice from the Vanity Fair video below is that Jordan gets up most mornings at 5am. That means he has a couple of hours head start on about 95 percent of the planet, and more hours in his day to get things done.
Although he does admit, he sometimes goes back to sleep for a while.
For Jordan, though, he also has superstitions he must follow. Including that his right foot must always be the one that touches the ground first when he gets out of bed.
Then he showers, meditates in the shower, and eats breakfast. Definitely not a healthy breakfast either, with his hash browns, cheese grits, turkey sausage, and an English muffin. Plus a bacon, egg and cheese croissant.
When he is training, though, he also drinks about a gallon and a half of water a day. Just to make sure he is properly hydrated.
Michael B. Jordan works out — a lot!
Michael B. Jordan hits the gym every day and, on some days, three times a day if he is training for an upcoming role or just trying to keep in shape.
If he is filming one of the Creed movies, he boxes or does work outs a boxer would actually do. If he is filming another movie like Black Panther, however, he might spend more time on weights so he can get bigger.
In other words, each of Michael B. Jordan's workouts is tailor-made for the movies or TV shows he is currently filming. So that he gains the maximum results.
What does Michael B. Jordan eat for lunch?
According to Jordan, he's a "creature of habit", so he orders the same things most days.
A turkey, egg and cheese sandwich, or something like sushi or a chicken burger. (Yes, he seems to eat a lot of animal products!)
Mid-afternoon workouts
After his lunch, and a walk or answering the hundreds of text messages he gets every day, Michael B. Jordan is back in the gym for his  second workout of the day.
Any wonder why he looks the way he looks?
What are Michael B. Jordan's hobbies?
Jordan says he used to love playing basketball, but really doesn't have the time anymore.
Instead, he loves to play video games like Call of Duty and NBA2K.
He is also a big fan of mangas and graphic novels, so he always carries a couple with him wherever he goes.
What does he do in the evenings?
Sweetly, Michael B. Jordan's parents live with him, so he often spends time at home with family.
Yes, he does go out if he has an event to go to, but he generally prefers to stay at home whenever he can. Then he plays video games or watches a movie.
How much sleep does Michael B. Jordan get?
Again, those people that are more successful than others tend not to get or need a lot of sleep.
"Four hours of sleep is pretty solid", says Jordan,
Of course, a day like this is only possible if Jordan isn't working. If he is, he spends long days on set either acting or preparing to act.
Gerard Butler's Scottish slang lesson is hilarious — although it probably won't help you much in Scotland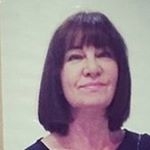 Latest posts by Michelle Topham
(see all)