While it might not seem Santa Clause fits into a celebrity website, honestly, how could I not write about Santa Clause in the days left until Christmas? After all, he is just about the world's biggest celebrity. Ever.
And, as a grown up, while you might believe Santa Clause doesn't actually exist, in fact he does, as this video proves.
Santa Clause lives in New York State, he spends his days visiting kids in schools, adults in old folks centers, eats his lunch in diners like normal folks, drives a truck and rides around on the subway having his photo taken with fellow passengers.
His name is Santa Clause — yes, it really is, he legally changed it to that. And this Santa Clause, in the days left until Christmas, loves to spend them making other people happy. How cool is that?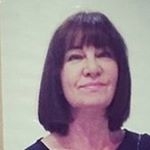 Latest posts by Michelle Topham
(see all)