If you haven't seen the first series of 'The Fall', the amazing BBC Two drama starring Gillian Anderson and Jamie Dornan, or you've forgotten what happened and are soon to be faced with series two, then this new 'Catch-up on series 1 of 'The Fall' video from the BBC will help.
It gives a quick rundown of why Stella Gibson (Gillian Anderson) is in Belfast, why she believes the police are dealing with a serial killer, and her frustration when she is told in no uncertain terms not to link the first two murders.
As for series two of 'The Fall', the first episode aired in the UK last night, and it was excellent.
If you missed it, you can watch the first episode on the BBC's iPlayer. Use a VPN, if your country is blocked.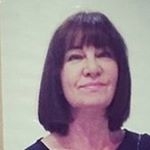 Latest posts by Michelle Topham
(see all)