Aussie singer Courtney Act (aka Shane Jenek) always produces funny videos, but her latest upload had me howling laughing from the minute it started.
Because, in this one, Courtney realizes she's left her passport at home in Los Angeles (in the scanner!), while she is in Atlanta but needs to take a plane and head to Manchester, England.
Being Courtney, though, a kickass girl, she doesn't cry, panic or give up. She simply figures out a way to get her passport from L.A. to the airport in Atlanta, where she can pick it up before she takes her international flight. (And this is where it pays to have friends who adore you!)
Watch what happens when Courtney Act left her passport at home in Courtney's 'Amazing Race: Passport Edition!' video below, and try not to laugh as hard as I did when she says "And why do I have an American accent? And a bad American accent?" Sooooo cute.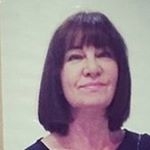 Latest posts by Michelle Topham
(see all)