The Royal Channel, the British Royal Family's YouTube channel, puts up some fascinating videos and the latest addition is no exception. Called simply 'Investitures', the 3-minute video shows what happens during an Investiture at Buckingham Palace when a member of the public receives an honour from the Queen or other member of the Royal Family.
There are more than 20 Investitures at Buckingham Palace ever year, and all are conducted a similar way. The people to be honoured are given a briefing by the Lord Chamberlain, and then are walked to the ballroom where they appear before the Queen, Prince Charles or other Royal Family member and are given their award.
It's interesting to watch the video as the people honoured talk about how relaxed the Queen is and how friendly she seemed.
As for the Queen, comments from her can be heard in the later half of the video where she talks about how she's always "fascinated by the people who come. All the things they've done".
Investitures in Great Britain are not just held at Buckingham Palace, however. There are also two or three held at Windsor Castle every year and one at Holyroodhouse in Edinburgh.
If you're interested in finding out who is given an honour by the Queen each year, you can read the two honours lists that are published every year — the New Year Honours and Queen's Birthday Honours. Here you'll find out not only who has been nominated for an honour, but also the reason why.
You can read the New Year Honours list for 2012 at the Gov.UK website and the Queen's Birthday Honours for 2012 at the same site.
You can also find out more information about the entire Honours System here as well.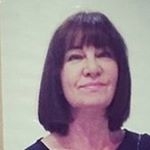 Latest posts by Michelle Topham
(see all)