A Snowball's Chance in Hell by JD Kirk releases this month
JD Kirk's new novel is due for release on December 15th, 2020. The book is called A Snowball's Chance in Hell and is the latest book in the DCI Logan series.
It follows on from his recently published book A Death Most Monumental. A book that only released just over two months ago, and here we are now with another one.
Yes, JD Kirks is certainly prolific as A Snowball's Chance in Hell will be his ninth DCI Logan book in just two years.
Och aye!
What is A Snowball's Chance in Hell by JD Kirk about?
The publisher's blurb for the book tells us this about the story:
When a young man is found frozen to death on a Highland street in mid-December, DCI Jack Logan initially puts it down to a Christmas night out gone tragically wrong.

But, when a post mortem reveals something more sinister, Jack discovers he is dealing with a cold, calculating killer with a long line of victims, a talent for torture, and a perverse sense of justice.

Half a decade ago, the press dubbed him 'The Iceman' – a twisted vigilante who successfully evaded capture for two years, before melting away into the night.

Now, The Iceman has come back. His naughty list is longer than ever.

And it contains some worryingly familiar names…
In other words, A Snowball's Chance in Hell will be another satisfying walk through the world of Scottish crime fiction as seen through the eyes of JD Kirk.
Eyes and a mind that are definitely more troubled than most.
Who is JD Kirk?
Kirk, by the way, is a Scottish author, screenwriter and director who got his start writing children's books. That he started to do in 2010 with Mr. Mumbles published under his real name, Barry Hutchison.
A couple of years later, and Hutchison had branched out into writing adult books, but it wasn't until 2019 he began to write under the name JD Kirk when he released the first book in the DCI Logan series — A Litter of Bones.
He must love that more gritty world, however, as he wrote four books in the series last year and will have five books out this year when A Snowball's Chance in Hell by JD Kirk hits store shelves on December 15th.
You can learn more about him on the author's official website. Watch the humorous promo for his upcoming book below (well, I thought it was funny!), and check out his his cool vlogs on YouTube where he talks about his books, writing and a lot of other weird stuff.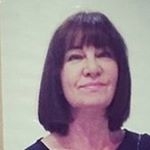 Latest posts by Michelle Topham
(see all)