TV host and photographer Amanda de Cadenet has the most beautiful skin. Not surprising really, when you consider de Cadenet's biggest tip for good skin care. A tip she suggests you follow, if you want the same lovely skin as she has.
According to the beautiful talk show host, the only thing she really worries about is cleaning and moisturizing her skin.
"I'm pretty low maintenance. I clean my skin, moisturize my skin, I'm big on moisturizer so I have healthy, glow-y skin".
And what does she recommend as far as beauty products?
"Mascara. Confidence mixed with mascara is the winning game for me".
That's it.
Watch Amanda de Cadenet talking about her low-maintenance beauty routine in the Vanity Fair video below. After all, it might be really basic, but she does have the right idea, as few of us need all the other beauty products we think we do. Cleaning and moisturizing works every time.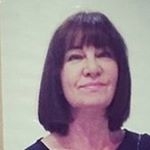 Latest posts by Michelle Topham
(see all)