Want to know what Conchita Wurst is afraid of? Watch her latest 'Conchita Answers' video to find out (see below) — just be warned, she's excessively cute when she's telling you.
But, before you do, here are a couple of things to think about.
First of all, can someone explain to me why Conchita Wurst is always saying "I'm not funny"? Because, frankly, she makes me laugh like nobody else can.
And, sure, some of it is because I laugh delightedly about how adorable she is, as she's always so darned earnest or cute when she's talking about her opinion or telling a story. (Just watch in her latest 'Conchita Answers' video "How did you feel flying over the audience at #Eurovision?" when she reads "You looked fab from there", and the way she manipulates her voice, it's just cute).
But it's also because she's quick-witted, and genuinely funny in an extremely smart way, and she tells a fabulous story. Even when she's making fun of herself.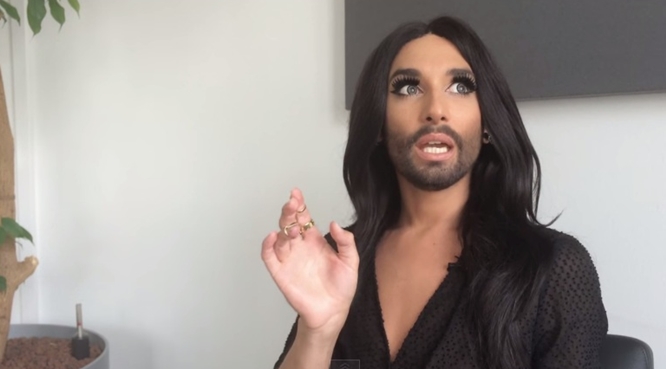 And that, by the way, is just one more reason why I love her so much. I can't stand people who take themselves too seriously and Conchita Wurst? She doesn't mind laughing at herself or pointing out her faults. But she does it in such a quirky and funny self-deprecating way, by the time she's finished you just love her even more.
So, yes, Conchita, you're completely wrong about not being funny. If you can make me laugh, sorry, you just are.
Advertising
As for the second thing, when you watch the video, do take note of where she says, "I would do it again, though, because it looked great". As doesn't that prove, once and for all, that you, me, and just about every other girl you know is no match for Conchita Wurst? Because that girl has got 'typical girl' so sewn up, there's no way the rest of us could ever compete.
And, me, I couldn't possibly find that any more charming.
Now watch her latest 'Conchita Answers' video below, and then head to its YouTube page and give it a 'like'. Plus, if you haven't subscribed to her YouTube channel yet, please make sure you do that as well. Because it's such a small, insignificant thing for you to do, but it can really help her career.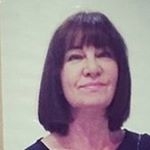 Latest posts by Michelle Topham
(see all)