Yep, I'm having a Felicia Day week. Well, I am listening to her new book 'You're Never Weird On The Internet (Almost)' in audio format, and I did just watch her AMA Reddit yesterday.
Then this new video from Felicia's Reddit session just got uploaded to YouTube, and I thought it was funny.
Because they ask Felicia Day what her favorite sandwich is and, in typical Felicia Day style, instead of just naming a sandwich and leaving it at that, she tells you step-by-step how to make it.
Including adding that disgusting condiment she loves more than any other — Miracle Whip — and describing the bread she uses with a French accent. Yep. That's her.
Watch Felicia Day talking about her favorite sandwich in the video below, and then wonder why she got all those thumbs down? Is it really because she loves Miracle Whip?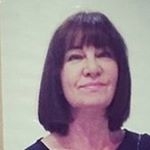 Latest posts by Michelle Topham
(see all)