What is Fortnite?
If you are a gamer that has not played Fortnite, or a non-gamer that keeps hearing about Fortnite, a game that has taken over the world, you may be wondering what is Fortnite and what is the future of the game?
Does it have one?
Will the two modes the game now has — Fortnite: Save The World and Fortnite Battle Royale — still be around in a year or two?
I am a gamer that has only played Fortnite for a few hours. Not because I don't like the game (I do!), I just don't have the massive time commitment the game demands.
So, I was happy when I came across a fabulous video from theScore esports this week. A YouTube channel concentrating on the world's most popular esports, and from the folks that made the popular esports app theScore.
Because theScore esports has put together a 17-minute video that tells the whole story of Fortnite.
It gives you in-depth knowledge about who developed the game and why. Which earlier games influenced the developers to get Fortnite to the phenomenon it is today.
And, of course, answers the question What is Fortnite? so that, if you have not yet played it, you won't feel so left out when all your friends are talking about it.
How was Fortnite developed?
TheScore esports explains how Minecraft and PUBG influenced the development of Fortnite. And how, when the game was first released in 2017, it was the 'bridesmaid' to PUBG's bride.
But that when Epic Games, the developer of Fortnite, added a Battle Royale mode of their own in late 2017, the co-op game really took off.
But what really helped Epic get Fortnite to the phenomenon it is today is that, unlike PUBG, their Battle Royale game made it to console quickly and it was free-to-play.
Throw in the irreverent, playful style kids as well as adults love, and Fortnite took off, quickly becoming the world's most popular co-op game.
It broke PUBG's concurrent players record in just four months, with so many gamers online trying to play Fortnite at the same time (3.4 million people!), they actually broke Epic's servers.
But what was the event that made Fortnite a household name?
When rappers Drake and Travis Scott, and Pittsburgh Steeler's player JuJu Smith Schuster, joined forces with former Halo pro and current Fortnite streamer Tyler Ninja Blevins, and streamed a game on Twitch.
Because basically…the Internet broke.
So what does the future look like for Fortnite?
Watch theScore esports video on what is Fortnite and what is the future of the game to find out what Epic Games is currently doing to advance the popularity of the world's most popular video game even more.
Let's just say, it's sooooooo exciting!
Fortnite's Suppressed Assault Rifle will allow for stealthier game play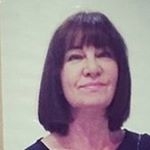 Latest posts by Michelle Topham
(see all)