Is it worth buying Has-Been Heroes  for the Nintendo Switch?
I'm just writing this quick post as I'd like to alert your attention to an excellent video from YouTuber Total Biscuit, aka The Cynical Brit, called WTF is….Has-Been Heroes. After all, even if you watch a lot of gaming videos, it is still easy to miss some of the best ones released. There are just so many of them.
So I've picked out this one because Total Biscuit, in my mind, is one of the best people on YouTube when it comes to explaining what a game is about, what gameplay is like, and if he thinks it's a game you should try or avoid. Just like he does here with his WTF is…Has-Been Heroes? A video about the new strategy rogue-lite game from Frozenbyte.
And I specifically wanted to point this video in your general direction because, with not that much available to play on the Switch at the moment, you may want to know is it worth buying Has-Been Heroes for the Nintendo Switch, just to have something else to play.
Well, you might actually be surprised, because Total Biscuit says "Yep. You might enjoy it".
According to him, after several hours of gameplay and a 30-minute video explaining how the game works, he has decided the game definitely has some appeal he thinks others will enjoy too. Even if there are some aspects of the game he doesn't like.
"I'm actually having a pretty good time with Has-Been Heroes," he admits. "It's a game for a niche audience, that already has a certain level of tolerance for the various trappings of rogue-like progression.
On top of that, if you like tactics games, which this game is despite its initial look, if you enjoy forward thinking, forward planning and the efficient allocation of resources…it's actually quite an interesting spin on the rogue-like actually. It requires quite a lot of thought, and has some depth to it as well".
"Not a bad game for the Switch", he adds.
Watch Total Biscuit's WTF is…Has-Been Heroes? in the video below, if you're thinking this may be your next purchase on the Switch because, honestly, it looks like a decent game.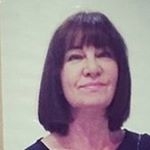 Latest posts by Michelle Topham
(see all)