Vogue has an occasional series of celebrity videos during which they ask them 73 questions. The videos are usually shot at the celebrity's home, so you get to see where they live, and the questions are so weird and random you learn quite a lot about the person they're interviewing. Things you probably wouldn't know, even if you were their biggest fan.
This week's 73 Questions video was with Australian rapper Iggy Azalea, where one of the questions was "What is Iggy Azalea's favorite song of all time?".
Being the obsessed with music type, I found it fascinating that out of all the songs in the world Iggy's favorite song is Tupac's 'Baby Don't Cry'. Iggy says it made her fall in love with rap music. It is a beautiful song, though, so I can see why.
Watch Tupac's 'Baby Don't Cry' below and, of course, the 73 questions video Vogue filmed with Iggy Azalea below. And can I just say, wow, she's beautiful.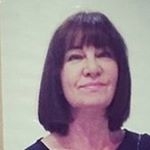 Latest posts by Michelle Topham
(see all)