What is 'Operation Glass'? You'll have to watch the BBC 2 TV series 'The Game' to find out.
It's just over a week until the new BBC 2 series 'The Game' kicks off and, frankly, I can't wait. After all, let's face it, British TV kicks most other countries' ass when it comes to original drama, and the BBC is always at the top of their game. 'The Game', however, looks like it could be one of the best BBC TV series in eons — a series about espionage in 1970s Britain, and a Soviet plot called 'Operation Glass'. A plot that could have horrific consequences for the UK.
What is 'Operation Glass'? We'll obviously have to watch the six-part BBC series to find out, but the BBC has released a short video today with a scene from 'The Game' where MI5 Agent Joe Lambe meets with defecting Soviet KGB agent, Arkady. During the meeting, Arkady tells Lambe about 'Operation Glass'. A Soviet plot he doesn't know much about, but he does know one thing.
"Years from now, the story of British and Soviet espionage will be divided into before and after this moment. Before and after 'Operation Glass'. They are going to tear everything down".
Watch the 'The Game's' 'What is Operation Glass?' video from the BBC and get as excited about this new BBC series as I am.
The first episode will be aired on BBC 2 on April 30th, 2015 at 9pm. Mark your calendars. And find out more about 'The Game' at the BBC's website.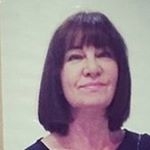 Latest posts by Michelle Topham
(see all)