Stuart MacBride, one of my favorite Scottish crime writers (and don't there seem to be a lot of them!), has a new book coming out next month.
Called 'The Coffinmaker's Garden', the novel is the third book in the Ash Henderson series, and follows on from his previous book A Song For the Dying.
A long-awaited book, I must say, as the second Ash Henderson book came out way back in 2014. (Although, he did have a book called A Dark So Deadly published in 2017 that featured Dr Alice MacDonald, one of the characters from the Henderson books).
No worries, though, Henderson is finally back and, if the publisher's blurb about the plot of the book is anything to go by, this one will be a banger.
What is Stuart MacBride's 'The Coffinmaker's Garden' about?
A village on the edge…
As a massive storm batters the Scottish coast, Gordon Smith's home is falling into the North Sea. But the crumbling headland has revealed what he's got buried in his garden: human remains.
A house full of secrets…
With the storm still raging, it's too dangerous to retrieve the bodies and waves are devouring the evidence. Which means no one knows how many people Smith's already killed and how many more he'll kill if he can't be found and stopped.
An investigator with nothing to lose…
The media are baying for blood, the top brass are after a scapegoat, and ex-Detective Inspector Ash Henderson is done playing nice. He's got a killer to catch, and God help anyone who gets in his way.
Who is Stuart MacBride?
The Sunday Times best-selling Scottish writer Stuart MacBride has been writing successful crime fiction since the release of the first book in his Logan McRae series — his first book Cold Granite in 2005.
That book got him a three-book publishing deal, which then led to 16 books in that series, along with seven books in other subsequent series.
MacBride studied architecture in university, but followed that with a career in graphic and web design, computer programming and even scrubbing toilets offshore. (continue reading below…)
What is A Snowball's Chance in Hell by JD Kirk about? Here's the plot
Since he began to sell his crime fiction, however, Stuart MacBride has been a full-time author. Something he does exceedingly well.
Stuart MacBride's 'The Coffinmaker's Garden will be published on the 7th January, 2021 in hardback, audio and on Kindle.
The paperback edition will be released on 16th September, 2021.
Meanwhile, watch Stuart MacBride at the British bookstore Waterstones last year talking about one of his book and recommending other books he thinks you should definitely read.
And yes, I definitely agree with him on Winnie the Pooh.
Learn more about him and his novels on his official website.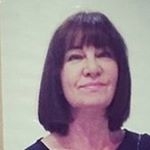 Latest posts by Michelle Topham
(see all)