When Starcraft first came out in 1998, I was one of the first gamers to buy it, and then I played the hell out of that game for months afterwards.
Since then, I haven't played Starcraft at all. Not even when I started to watch various Starcraft esport matches on Korean TV in later years, as that became a massive thing, or even when Starcraft II was released in 2010. (And yes, I bought that too).
But now, in early 2017, Blizzard is about to release Starcraft Remastered. The original game that has been remastered in 4K resolution and, along with StarCraft: Brood War, will be released some time this summer under the name Starcraft Remastered. And can I just say, if I wasn't already planning on buying the game (I was!), I would be after I watched the just released 'Starcraft Remastered' trailer.
Because not only does Starcraft Remastered have 4K resolution, it will also have remastered sound, new illustrations for the campaign missions, new matchmaking capabilities and the ability to save to the cloud.
In fact, it looks like Blizzard may have gone all out on this one and, instead of just slapping on new graphics to an otherwise dated game, made sure that the updates bring the entire game into the 21st century as well.
Me? I'm jazzed for this game more than just about anything coming out this year because it looks like it may just stand up to the hype, and be just as cool as I remember it being.
Blizzard has not as yet given an official release date (or a price), but it should be coming soon. And, if you don't want to buy the remastered version of the game, the company is making the original version of Starcraft Anthology, which was recently selling for $14.99, completely free. Gotta love it.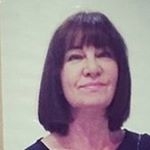 Latest posts by Michelle Topham
(see all)