The Shadow Man, the latest novel from the best-selling British crime, thriller and historical fiction author Helen Fields, is due to be released early next year.
The book is Fields' first standalone novel but, if her prior work is anything to go by, it certainly won't stop her from writing an attention-grabbing book you will have trouble putting down.
Especially if you enjoy a good mystery.
The plot of The Shadow Man by Helen Fields
The blurb on Fields' website explains the plot of The Shadow Man like this:
He collects his victims. But he doesn't keep them safe.

Elspeth, Meggy and Xavier are locked in a flat. They don't know where they are, and they don't know why they're there. They only know that the shadow man has taken them, and he won't let them go.
 
Desperate to escape, the three of them must find a way out of their living hell, even if it means uncovering a very dark truth.
 
Because the shadow man isn't a nightmare. He's all too real.
 
And he's watching.
The Shadow Man by Helen Fields will be published on 4th February 2021 in paperback, audio and for Kindle.
Who is Helen Fields?
Just in case you are new to her work, Helen Fields is a British former criminal and family law barrister who left the legal profession after the birth of her second child.
She, her husband, and now three children live in Hampshire where she and her husband currently own a film production company. (continue reading after the promo…)
Elly Griffiths' The Night Hawks has Ruth Galloway in a new predicament — publishes February, 2021
Helen Fields is also the best-selling author of nine novels, beginning with her debut release Perfect Crime, the first book in the 'Perfect' series. She has also been twice long-listed for the McIllvanney Scottish Crime Book of the Year.
You can learn more about the author and keep up-to-date on news about upcoming books on her official website. and hear a snippet from one of her latest books, read by Fields, below.
And, of course, pre-order Fields' The Shadow Man from your favorite bookseller (independent, if possible) now.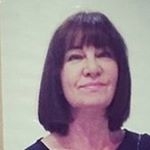 Latest posts by Michelle Topham
(see all)