What is the running order for countries singing in Eurovision 2015 grand final?
It's just three and a half hours before the Eurovision 2015 grand final begins, and the excitement is mounting. One thing on everyone's minds, though, is what is the running order for the countries in the Eurovision 2015 final? Who is first, who is last, and who has the best place in the final to help them secure a possible win?
Sadly, the running order for Eurovision 2015 is one of the worst I've seen, with many of the 'favorites' being pushed into bad places early in the competition (Slovenia starting off the show, and poor France with their amazing song and backdrop being shoved into singing second) or too late (Italy singing last).
Personally, I think the way the EBU chooses the running order now is badly done, and tends to damage quite a few of the countries who otherwise were favorites.
But, it is what it is this year, and obviously we're going to have to live with it.
Check out the running order for the Eurovision 2015 final below. Abysmal, isn't it?
Slovenia: Here For You sung by Maraaya
France: N'oubliez Pas sung by Lisa Angell
Israel: Golden Boy sung by Nadav Guedj
Estonia: Goodbye To Yesterday sung by Elina Born & Stig Rästa
United Kingdom: Still In Love With You sung by Electro Velvet
Armenia: Face The Shadow sung by Genealogy
Lithuania: This Time sung by Monika Linkytė and Vaidas Baumila
Serbia: Beauty Never Lies sung by Bojana Stamenov
Norway: A Monster Like Me sung by Mørland & Debrah Scarlett
Sweden: Heroes sung by Måns Zelmerlöw
Cyprus: One Thing I Should Have Done sung by John Karayiannis
Australia: Tonight Again sung by Guy Sebastian
Belgium: Rhythm Inside sung by Loïc Nottet
Austria: I Am Yours sung by The Makemakes
Greece: One Last Breath sung by Maria Elena Kyriakou
Montenegro: Adio sung by Knez
Germany: Black Smoke sung by Ann Sophie
Poland: In The Name Of Love sung  by Monika Kuszyńska
Latvia: Love Injected sung by Aminata
Romania: De La Capat/ All Over Again sung by Voltaj
Spain: Amanecer sung Edurne
Hungary: Wars For Nothing sung by Boggie
Georgia: Warrior sung by Nina Sublatti
Azebaijan: Hour Of The Wolf sung by Elnur Huseynov
Russia: A Million Voices sung by Polina Gagarina
Albania: I'm Alive sung by Elhaida Dani
Italy: Grande Amore sung by Il Volo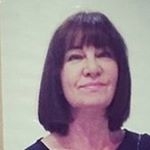 Latest posts by Michelle Topham
(see all)