What is Eddie Redmayne's (Newt Scamander's) wand made from in the upcoming 'Fantastic Beasts' movie?
British actor Eddie Redmayne's new movie 'Fantastic Beasts and Where To Find Them' is quite a bit different than he normally appears in — being a children's fantasy film about wizards and magic and all.
That being said, 'Fantastic Beasts and Where To Find Them' is likely to be one of the biggest hits of 2016, and Eddie Redmayne one of the year's biggest stars (again!)
Last night, Redmayne appeared on The Late Show with Stephen Colbert where he talked about the film, and about the wand his character Newt Scamander uses. Including what kind of wood his wand is made from.
"The fantastic thing about when you get to play one of these guys is you get to talk to the people who design them. So you have these long discussions, and they present a load of different wands to you.
So this is ash wood, and then a shell with a bit of mother of pearl. And I thought he's quite a humble guy (hence why he chose a thin, simple wand), and then I suddenly saw everyone else's wands and they were really glamorous. Kind of Ferrari like. And I got like severe wand envy."
Watch Eddie Redmayne talk about Newt Scamander's wand on Stephen Colbert, and even demonstrate how he uses it for maximum effect in the video below.

'Fantastic Beasts and Where To Find Them' releases on November 18th.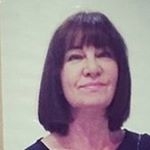 Latest posts by Michelle Topham
(see all)